The Athlee App Features
Learn the basic features of the Athlee app. Then customize your streaming settings to get the insights you need to level up your swimmers.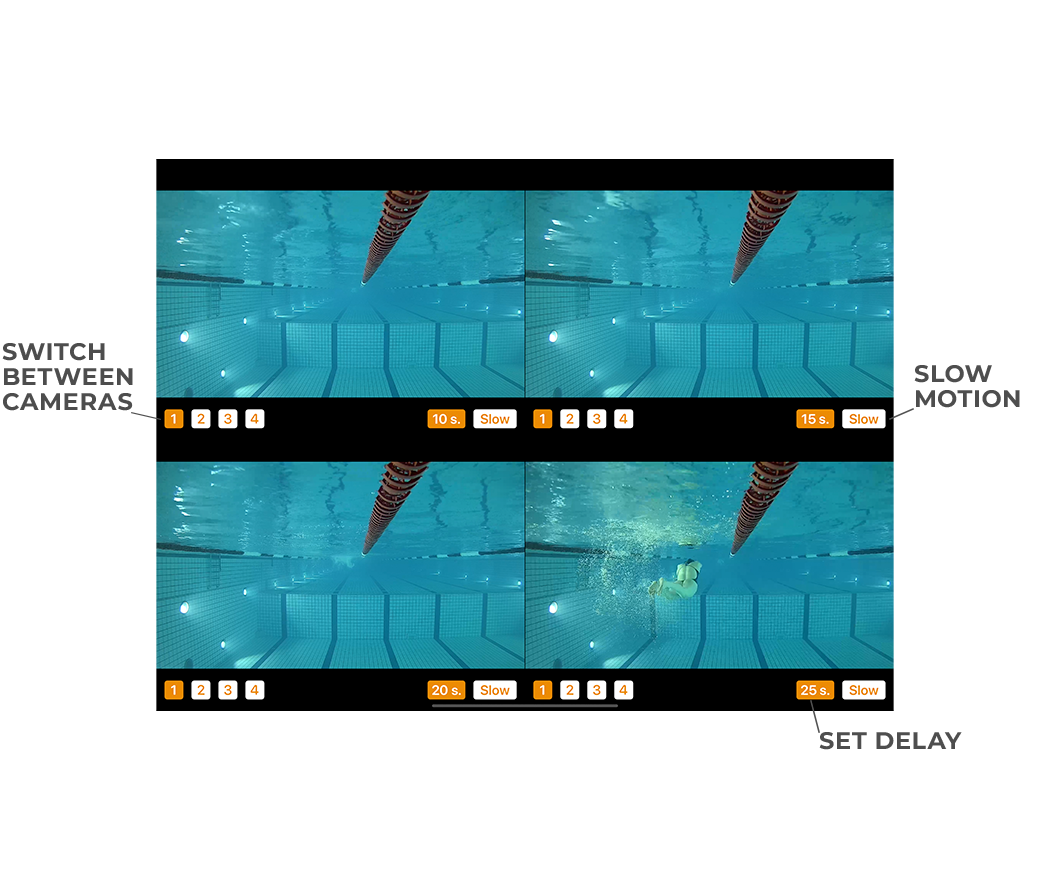 Livestream
In the four-split-screen mode, you can change the following settings in each of the four screens:
Set Delay: 0-60 seconds
View in slow motion (normal speed, 1/2 speed, 1/4 speed, 1/8 speed)
Change camera source - view different angles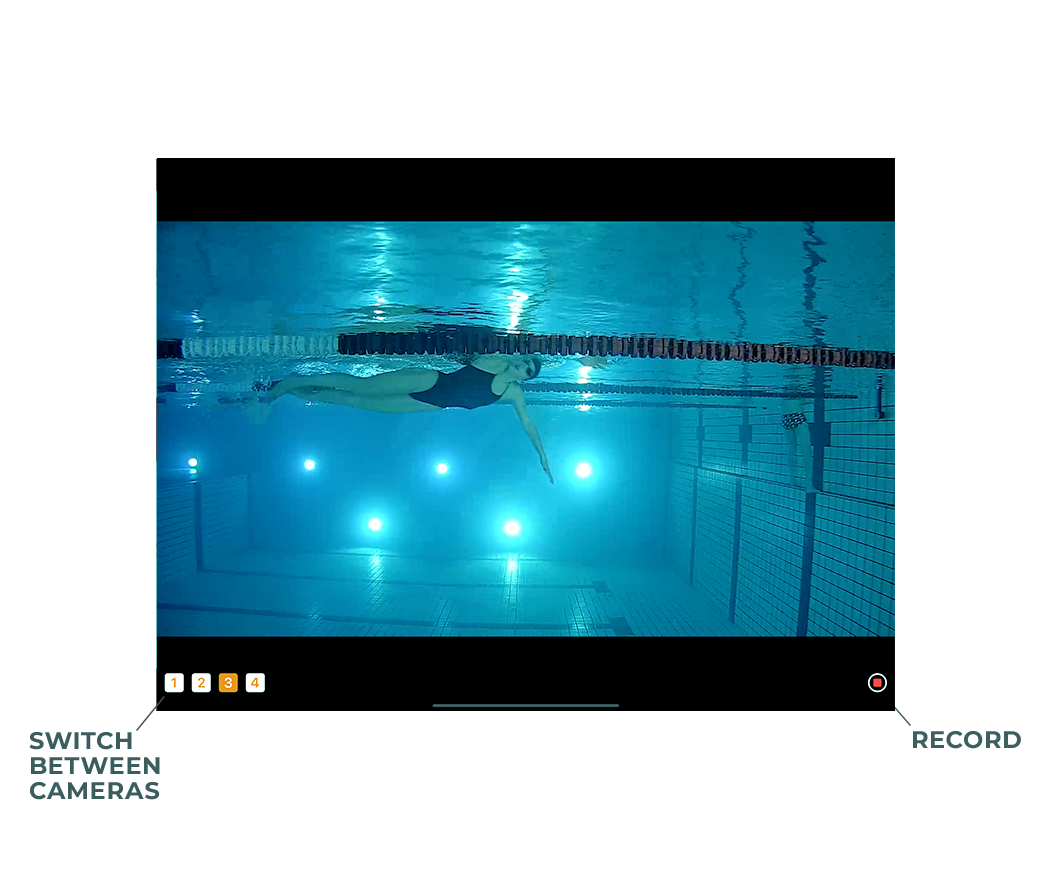 Record
Record videos to make in-depth analysis and track progression over time.
- Change camera source to get recordings from multiple angles.
- Scrub back and loop the last 30 seconds of your stream.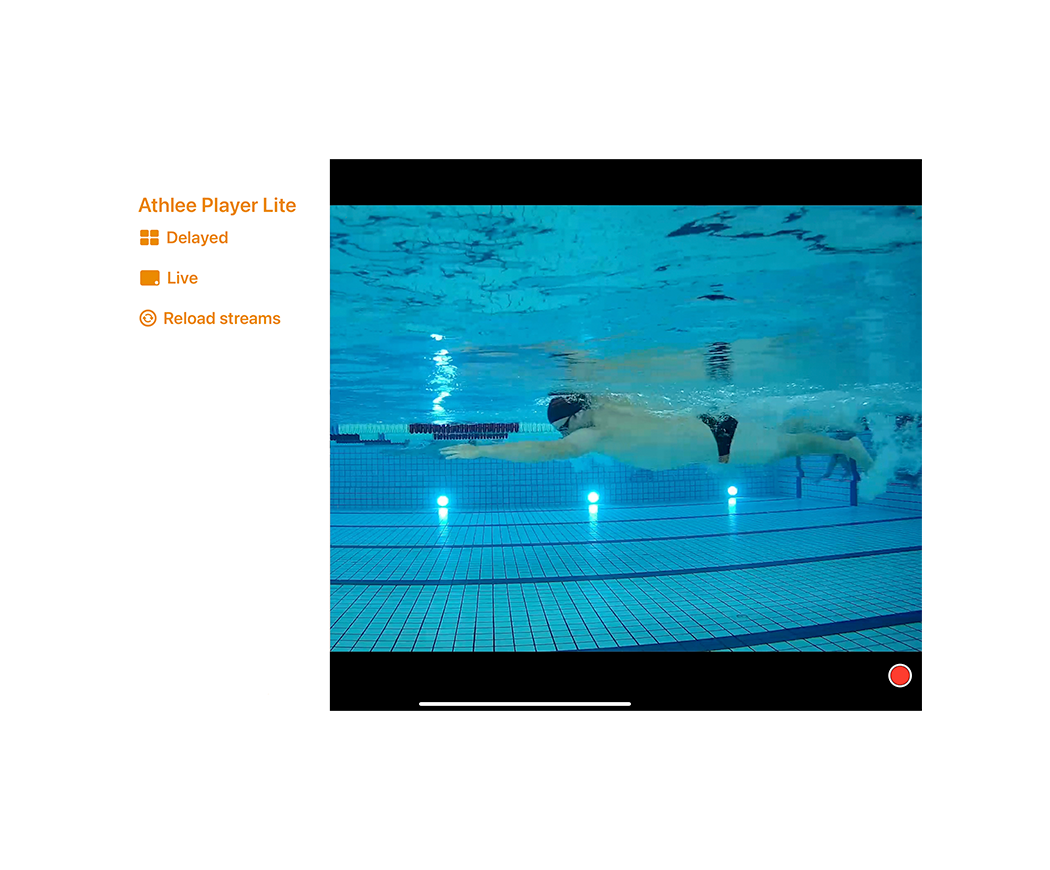 Menu
Swipe left to see the menu bar. Here, you will find the following:
Delayed - To see the four-split screens
Live & Record - To view and record streams on one big screen.
Reload streams - Restart all your streams.
Still have questions?
We're always happy to help. Get in touch with our support team here.
Write to us